LOCAL PICK UP ONLY - SHIPPING NOT AVAILABLE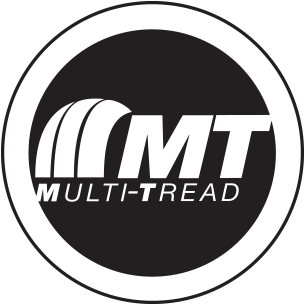 The user-friendly Q5 & Q5S do not require tire warmers.
Optimized tread pattern design aids in quicker warm-up times and improved wear characteristics.
Both front and rear tires utilize Dunlop's proprietary Racing Type Fine Carbon Technology in the tread compound.
The Q5 and Q5S feature Dunlop's proprietary Intuitive Response Profile (IRP) for ultra-linear and responsive steering.
MT Multi-Tread™ technology in the Q5S rear tire uses a silica-infused, long-wearing compound in the center of the tread for longer tread life.
Dunlop has also expanded the size range of the Q5 to include five additional sizes for increased bike fitments: 110/70ZR17, 140/70ZR17, 150/60ZR17, 160/60ZR17, and 200/60ZR17.
Enhanced constructions, profiles, compounds, and tread patterns over the previous generation of Sportmax tires
Engineering to run on track as close to street pressures.
Made in Dunlop's Buffalo, New York plant on the same proprietary equipment as the racing products. Only Dunlop makes sport tires in America.